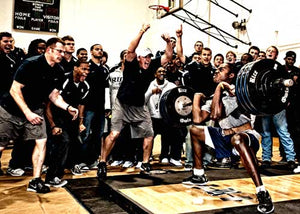 3 Diet Tips For Weight Gain
The first thing you always want to make sure you do is eat constantly. You should be having meals every 3-5 hours with snacks in between. If you want to get bigger you need to eat more. That's just plain and simple how it is. This is for healthy weight gain too. You shouldn't be eating processed foods every 3-5 hours, they should be high calorie, high protein and high healthy fat meals.
The second thing you want to make sure you do is never workout on an empty stomach. If you workout on an empty stomach you will burn more calories than you have to give. This will cause weight loss. If you workout first thing in the morning make sure you consume some kind of food or shake beforehand so you can focus on gaining muscle and not losing weight. 
Lastly you should try to consume 1-1.5 grams of protein per pound of body weight a day. Which is not at all hard to do. If you weigh 185lbs you should be trying to eat 185 grams of protein everyday. If you eat meals every 3-5 hours this is not hard to do at all and if you supplement shakes it becomes easy. These are 3 great tips to help you gain more weight. 
If you want to get bigger, stronger, be more focused and have much more productive workouts, click the link below to see our new pre workout supplement designed for athletes! We also offer samples in our store catalog! ⬇️⬇️⬇️
---